Carmel Naturals Probiotic Deodorant
Carmel Naturals™ Probiotic deodorant is designed to serve as skincare for your underarms. The formula is derived from wholesome ingredients including organic kokum butter, beeswax, essential oils.
What makes this deodorant particularly special, however, is that the makers go to great lengths to include probiotics as their most cherished ingredient. This helps to balance your body's biome levels to create healthy skin.
Branding • Packaging Design • Illustration | 2018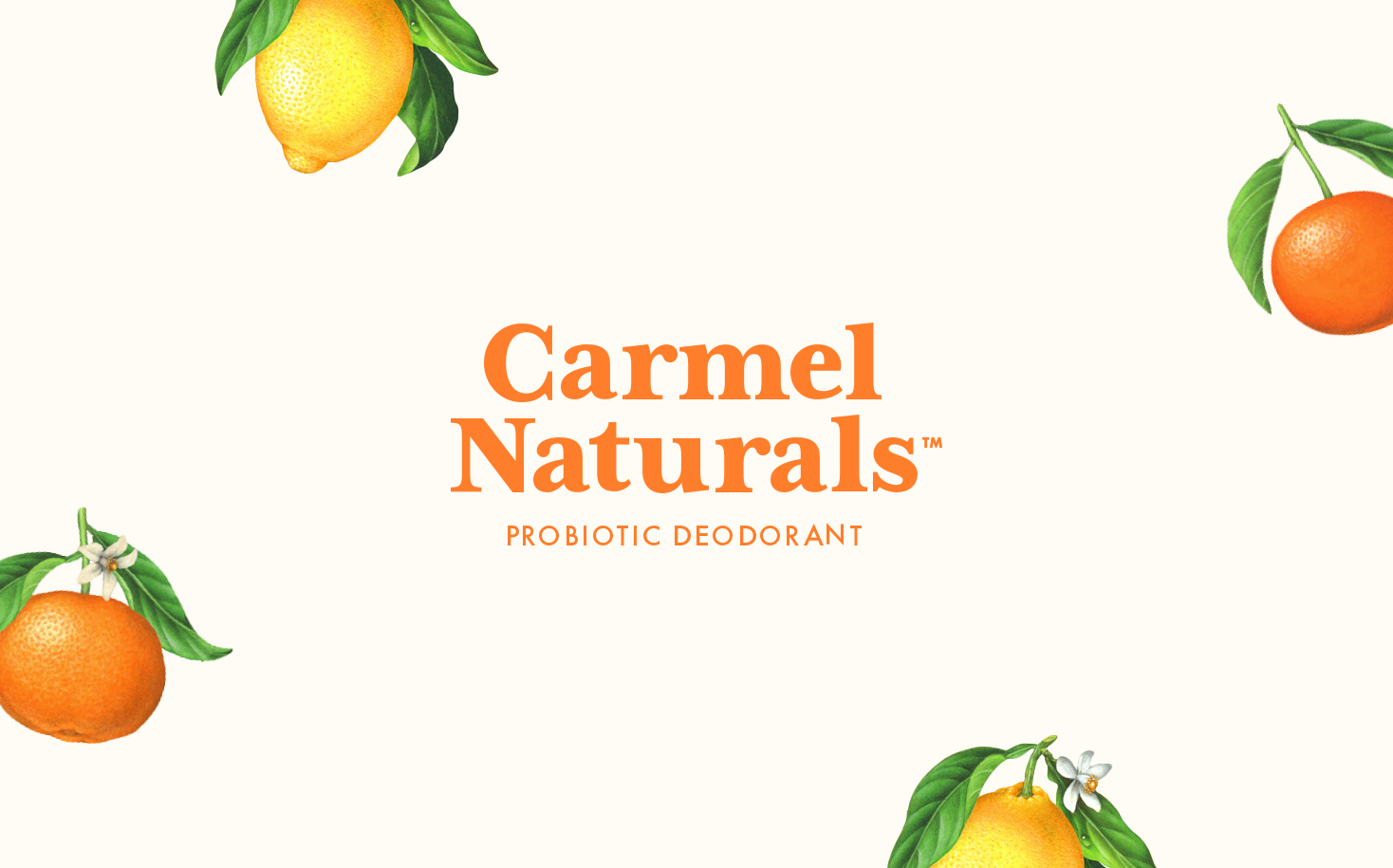 Eco-Friendly Update
In an effort to reduce plastic packaging, Carmel Naturals™ introduced a line of environmentally friendly tubes in 2019. With an oil resistant paper barrier and push up bottom, these tubes are renewable, biodegradable, and recyclable. Available in both large and small.
Marketing
Carmel Naturals ancillaries and merchandise expands into more earthy tones. We add to our orange palette with colors inspired by the sands of Carmel beach and the rich soil of the mountains.
The brand language remains friendly and calm – "Show your underarms some love" is the most frequently used tagline.